motorcycle group carries American flags during an open funeral service for U.S. Army veteran Edward K. Pearson Tuesday, Oct. 1, 2019, at the Sarasota National Cemetary in Sarasota, Fla. (Chris O'Meara/AP)
Today was a day 2000+ people showed up from all over Florida to honor and show respect for a veteran with no family… As reported by Tamara Lush, with The Associated Press.
They came on rumbling Harley Davidsons and in sleek Mercedes. They walked into the service with the aid of canes and service dogs. Women clasped bouquets of white flowers. Men gripped American flags large and small.

Cemetery officials say it's not uncommon for veterans to die — and be buried — without family. Volunteer groups, such as the Patriot Guard Riders, regularly attend such services. Some in the crowd on Tuesday said they attend veterans' funerals at several cemeteries in Florida.
Pearson would have been overwhelmed by the thousands who stood in the heat to send him off on Tuesday,
"I think he would have just totally been in tears," she said. "He's looking down and probably crying his heart out."
News of the ceremony at an open-air pavilion area at the Sarasota National Cemetery spread fast and wide in veterans' forums and on social media networks.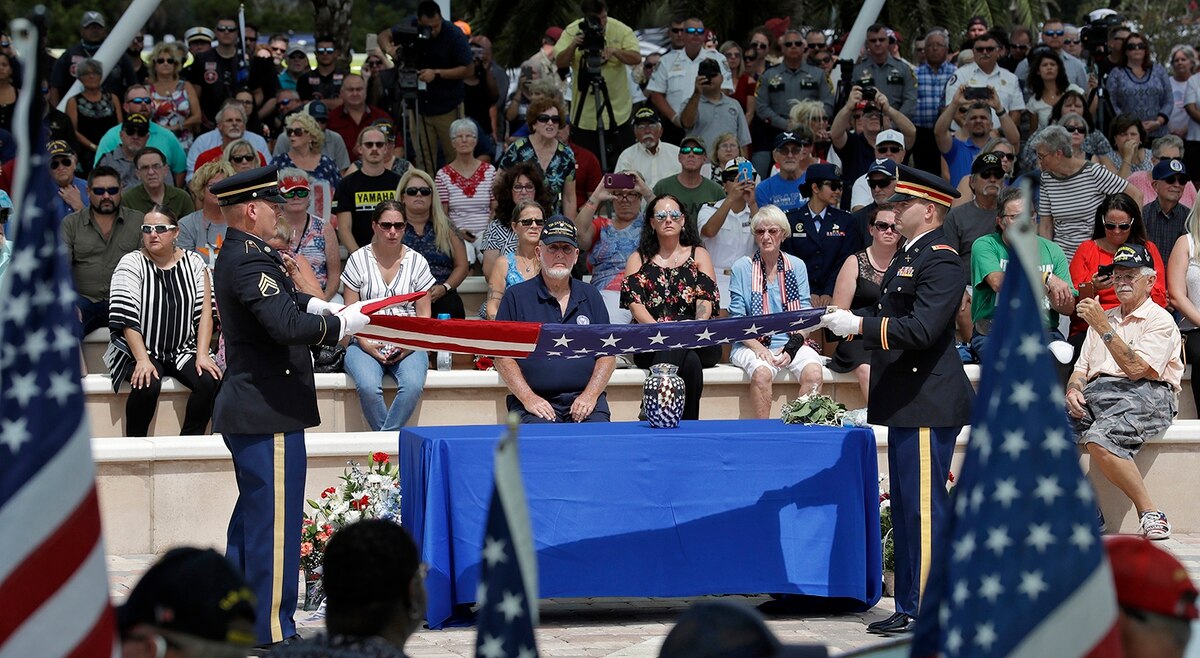 For many in the region — a place with thousands of retirees and veterans — it was impossible to think they wouldn't attend.
"You know what? There's no way I'm going to let him do this alone," said Willie Bowman, 62, a Purple Heart recipient and career Army veteran. "I've never met the man. But he's a veteran and he's a brother of mine."