Celebrating your birthday in January in Florida, in 70 degree weather has got to be the best way ever….and, Harry Vigliano, owner and operator of H&D Roadhouse in Merritt Island, on SR 520, got just that!!!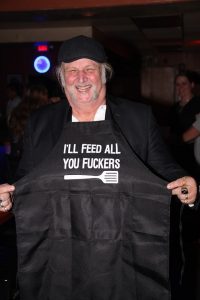 The party started about 8PM, Friday, January 10, 2020, at the Roadhouse, with the band "Mental Note" kicking things off, with the house being packed at around 9PM. Harry is a kind and generous man all year 'round…always ready and willing to help out anyone who might run into a stretch of hard times.
He loves and respects all of his many customers who are more like close friends than people who help him earn a living!! It's almost like one, big, happy family. I've known him for many years, and you can take it from me…the man is a PRINCE. Many customer-pleasing improvements have been made since Harry took over.
Hey, why not stop in at H&D Roadhouse for a cold one…Harry, wife Deb, and the whole crew will treat you right. Tell 'em "Miserable" sent you…!!
Again Harry….HAPPY BIRTHDAY my friend…!
Miserable George