This is one of our favorite rides.
You can do this one from north to south or any way you like.
Our map starts on I95 and SR50 and ends on i95 and SR520.
We personally like to go up SR3 (Courtenay Pkwy) through the space center and out SR405 to SR50.
If you are south, you can come in on Deer park/Nova Rd, folks up north can get it off of SR46 and come in through Christmas.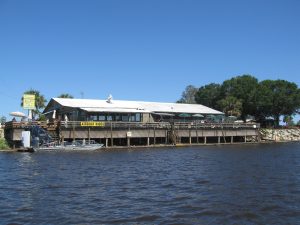 I suppose most of you know that, but for those who don't, I really think you will like this one. While you're on 520 at the St John's River you have to make the stop at Lone Cabbage Fish Camp. Great food, great folks, live bands (sometimes) and a beautiful view. Did I mention lots of bike parking and a real "biker friendly" atmosphere? Hope to see you there.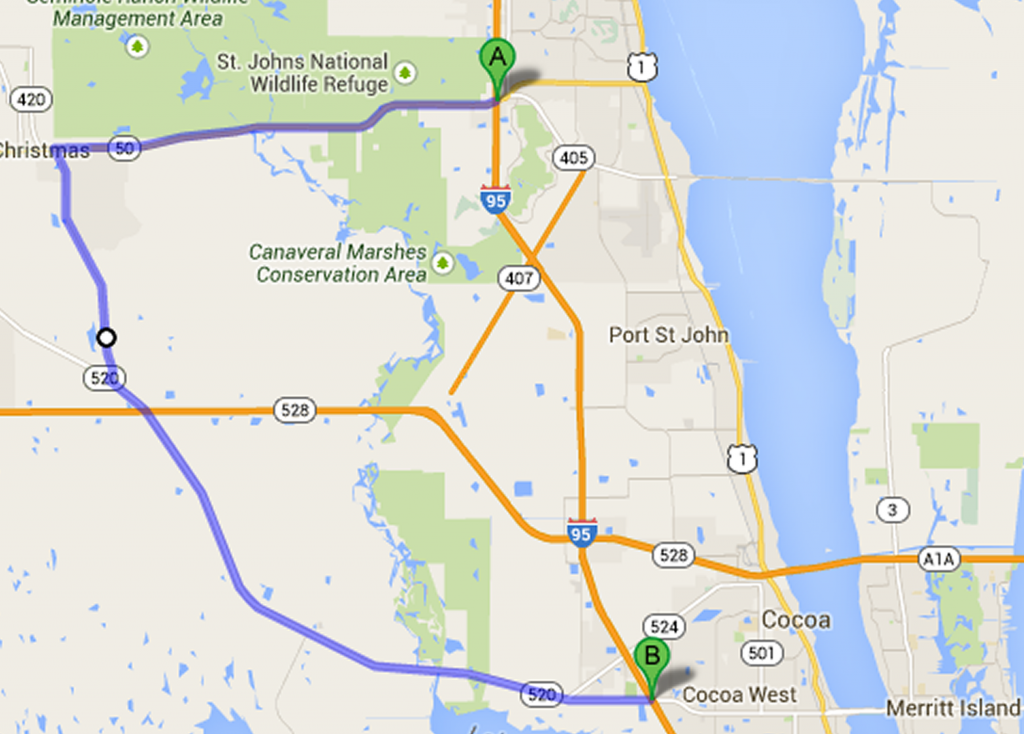 The OSB crew.