Hope everyone made it thru the hurricane OK!
The events that were canceled came back up quick so here they are.  
I bounced back and forth between Lou's Filling Station and H&D Roadhouse Saturday and Sunday to the benefit runs for loved ones lost and those still struggling.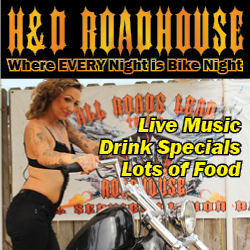 Here are the pictures I took of all the fun happening in OSB World.  Enjoy and Please ride safe!
ValGal and Miserable George
Valgal's pics
Miserable George's pics
Comments